Chairs for Small Spaces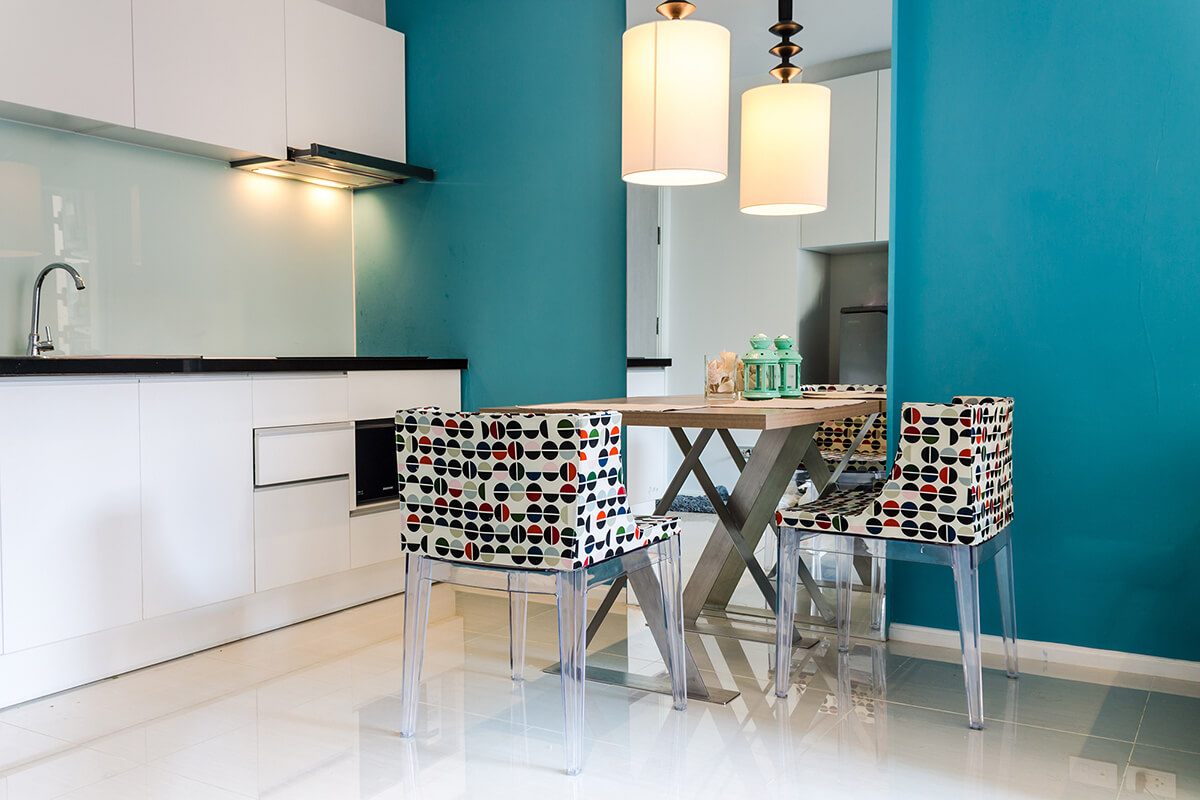 When furnishing a small room, it can be a fine line between "cramped" and "cozy." However, don't think that because your room is small, your options are limited. Quite the contrary! There are a lot of great ways to accessorize a small room, have plenty of chairs for guests, and even more opportunities to give your small space some big personality.
"I personally love and feel better in small spaces. I always say, 'Work with what the room has to offer — not against it,'" says Yanic Simard, TV personality and principal designer for Toronto Interior Design Group (TIDG), an award-winning design firm.
Small Room, Streamlined Style
In a small room, finding seating options that don't overwhelm the room can be a challenge. Chairs can be a focal point of the decor and really set the tone for a smaller space. "One of my favourite pieces of furniture in the entire world of design would definitely be the chair," says Yanic. "They come in so many different shapes, styles and forms, and I have a lot of fun introducing unique options in schemes for my clients."
Yanic's own personal favorite chair designs lean towards Mid-Century style, evoking classy and classic design concepts popularized during the 1930s through the mid-1960s. "Pieces inspired by designers like Eames, Noguchi, and Nelson — to name a few — instantly add a sense of history and character to any room. No matter the style of your home — contemporary, minimalist, even traditional — these pieces will work." The designer's favourite chair is the "swan" style chair (like the Kanto Debaunaire Wool Chair), citing its curvy lines, compactness, and ability to work well in even bold colours as part of its unique charm.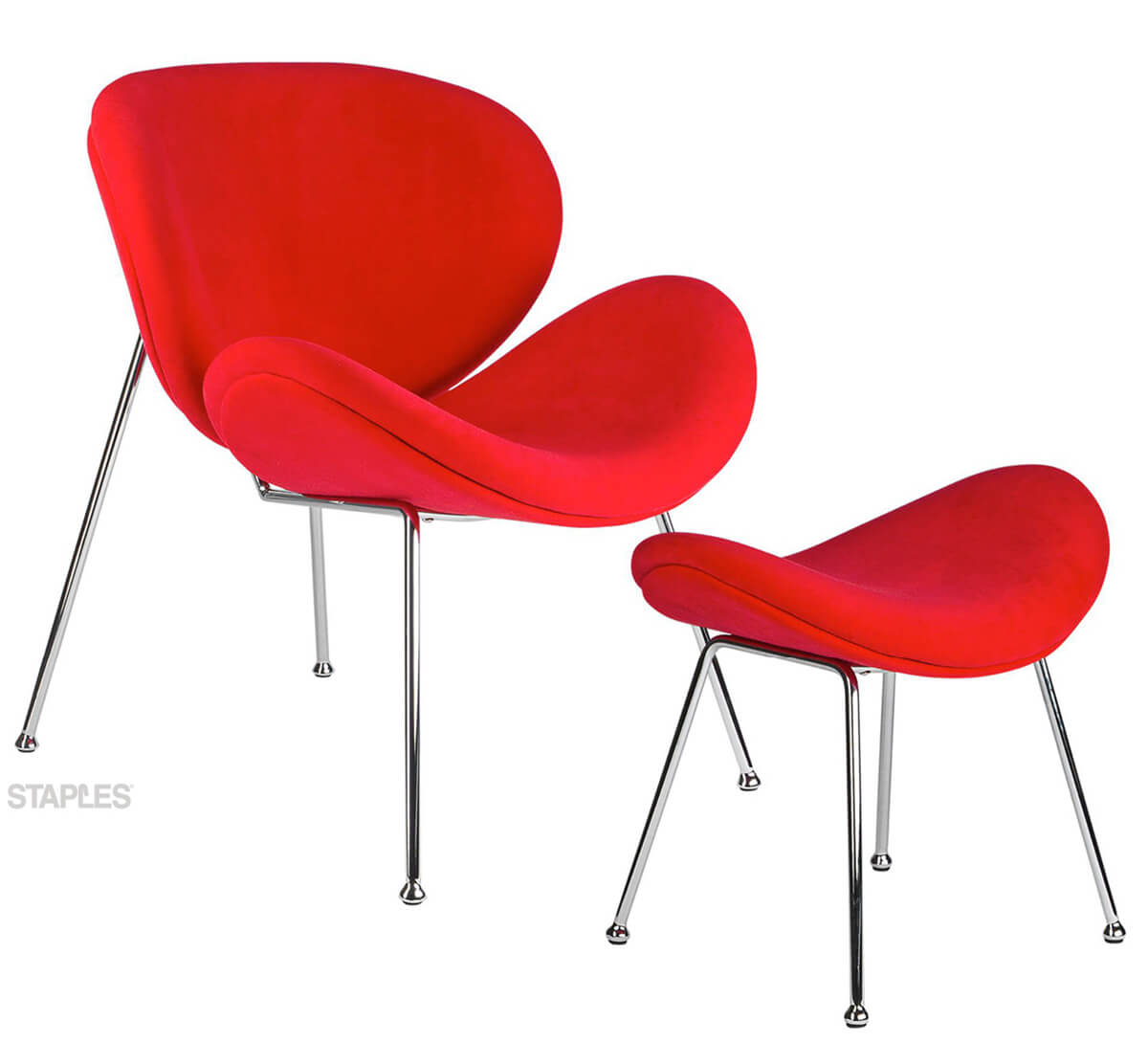 Yanic shared some of his advice for decorating a small room and making the most of your space. Here are some of his top tips for furnishing a small room:
Keep it light.

Lighter coloured upholstery, wood tones, or metal finishes work well in small spaces as darker tones tend to feel more heavy and weighted on the eyes. Yanic noted that, "Right now, one of the hottest trends for cozy quarters would be transparent, barely-there chairs that you can see directly through, whether it's a portion of the chair or the entire thing!"

Quality over quantity.

Smaller rooms don't need as much furniture to make the room feel full nor do they require only small chairs. "A single statement piece or splurge can make the whole room," says Yanic. Opt for high quality pieces that really reflect your signature style and draw the eye.

Design by Toronto Interior Design Group (www.tidg.ca), photography by Ted Yarwood

Cut the clutter.

Another benefit to small rooms is that "you're more likely to purge unwanted stuff when you can't hide things away, keeping your room looking beautiful every day," says Yanic. To keep things tidy, do a seasonal cleaning to store away decor you no longer love or that clutters up your room. Additionally, look for chairs and ottomans that have built-in storage features to keep things neat and add interest to your small room.

Saving space.

If you like to entertain but don't have the space to have chairs everywhere, Yanic suggests collapsible chairs: "You can tuck them away in a basement, garage, closet, even under your bed and pull them out as you need them. Stackable chairs are also an ideal option they take a bit more room width-wise to store, but the sky is the limit!"
Choosing the Right Chairs for a Small Room
Even if you have a compact chair, to fit your small space, Yanic recommends chairs with legs and more open bases over those with more closed-off bottoms. "You can see through underneath," he says. "This helps to make a room feel less cluttered visually. One of my favourite accent options from Staples would be the Fabric Accent Chair in Grey, a lovely contemporary option.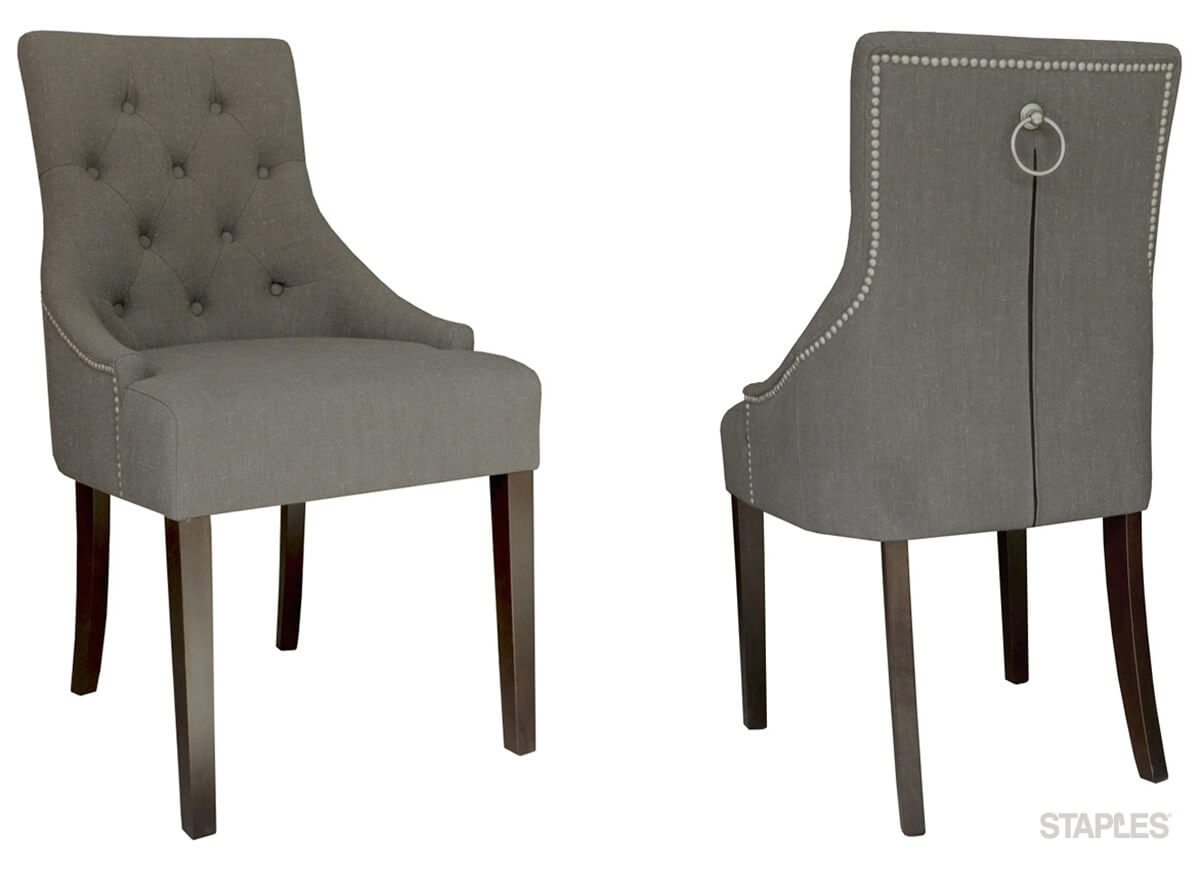 Versatility is very important when making your chair choices for tiny rooms. You can look for reclining chairs for small spaces, however, "Bulkier chairs may be on the more comfy side, but they also take up a ton of floor space. In a compact room, you can pack more seating into the available space by choosing armless chairs, or chairs with an upright profile like the CorLiving Antonio Small Accent Chairs in Grey Velvet," offers Yanic. These types of chairs can "grow" with you over time, too. "If you move into a larger space in the future, a pair of small-scale armchairs can round out a larger seating arrangement, or flank a console table in a spacious entry hall."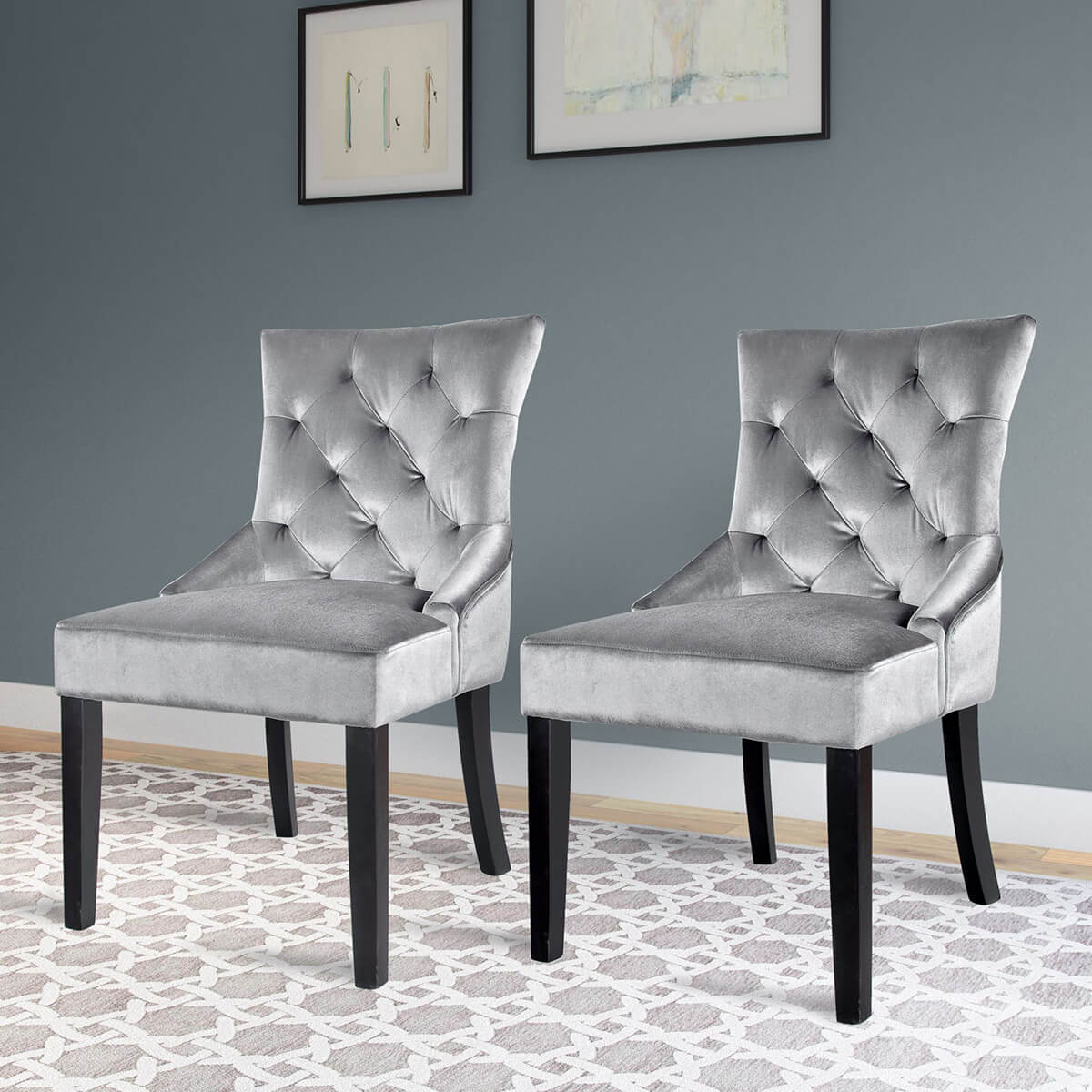 Having a small room doesn't have to limit your choices for comfortable chairs. There are so many options to choose from that can add personality and a relaxed feel to the place you call home.