Best Chairs for Dorm Rooms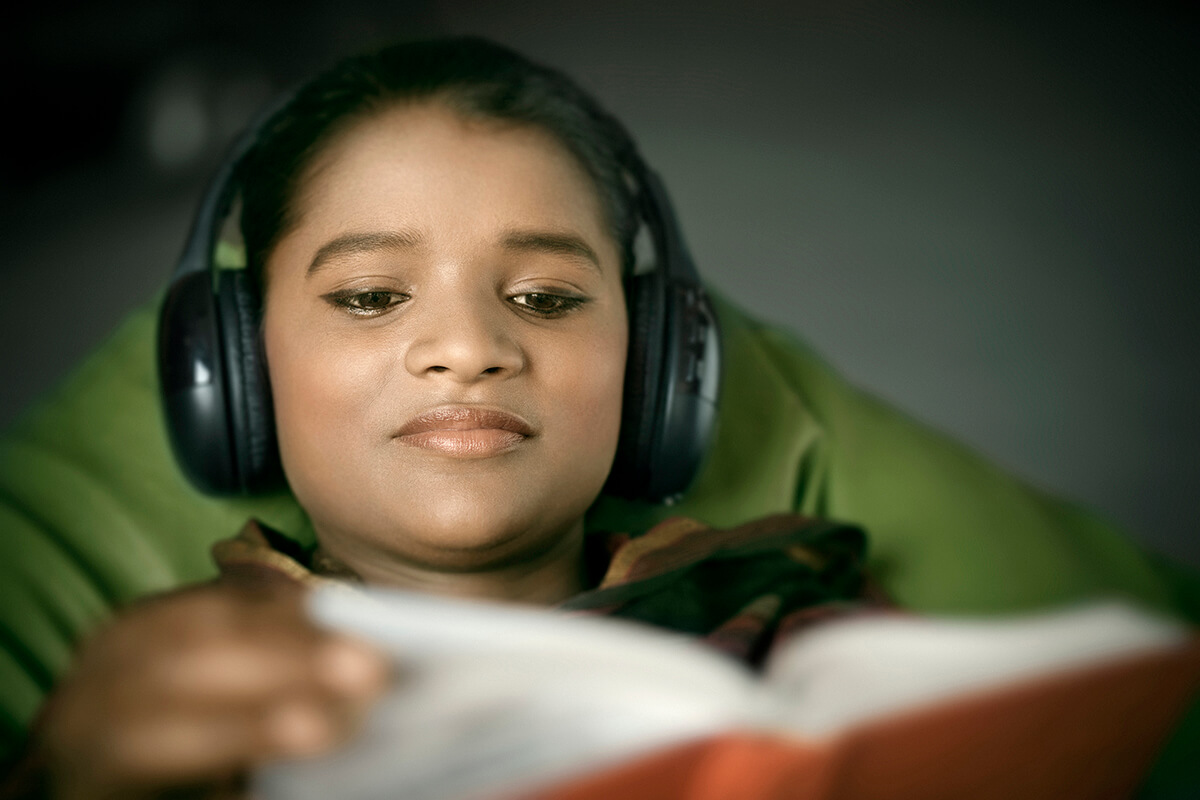 When your child goes off to university, both of you can feel many mixed emotions. Your child's emotions can range from excitement to anxiousness about the unknown, sadness to leave home, joy at finally having total independence, and (probably a fear you share with your child) fear about some scary things that come with having that independence.
But there is a way to make your college-bound kid feel more comfortable and at ease in their new surroundings: making the new dorm room feel like home. And of course, the heart and soul of any dorm room is a great chair.
When choosing a dorm chair, it's important to take into consideration the small size of the room, the fact that it will be used to study for several hours each day, and its versatility for entertaining new friends. As you and your college-bound kid shop for college, here is a checklist to help you find the best chairs for dorm rooms:
Can They Study In It?

The library can be a great place for studying throughout the semester, but during midterms and finals when everyone on campus is studying, the library can actually be a distracting place. A desk chair for a college dorm can make or break your child's study experience. Choosing an adjustable chair that is ergonomically sound will keep aches and pains at bay and allow college students to keep going for those all-nighters.

Are They Comfortable?

Jan Halvarson and Earl Einarson from design blog Poppytalk know a thing or two about dorm chairs. According to the design duo, there's no reason to sacrifice comfort, especially when studying long hours. They have found that the trendiest of comfortable dorm chairs are those that allow you to put your feet up on them or sit cross-legged, like "bean bag-style chairs, or round hoop-style chairs with lots of cushion."

Is It Portable?

In addition to a great desk chair, lounge chairs for dorms are becoming quite popular on college campuses. They provide more seating options when friends or study partners swing by and can also add a pop of colour to a dull room. When talking about an extra chair for a dorm room, Halvarson and Einarson say your best bet is "something that is adaptable and is lighter weight (easy to move around) like a bean bag style chair." Chairs that fold up and can be stored under the bed are also great options for additional dorm seating.

Can They Make It Their Own?

Having the ability to customize your personal space, however small it may be in a dorm room, is a way for your child to both showcase their personality and make a college dorm feel more homey. Halvarson and Einarson think it would be fun to hang a hammock from the bottom part of a dorm room bunk bed. If bunk beds aren't an option, then depending on the style of chair you choose, you can put your own unique spin on it by embroidering initials or a design into the chair, "or if it's a pretty simple blank canvas style chair one could take fabric writing pens to it and do fun doodles on it, draw huge flowers, or even graffiti-style lettering."
The best chairs for dorm rooms can vary depending on your son or daughter's personal style and the size of their room. No matter what kind of chair you pick out together before they head off to school, the important thing to remember is that the college years are a time for growth and self-discovery, so cheer them on as you watch their style evolve along with them.