Office Chair Buying Guide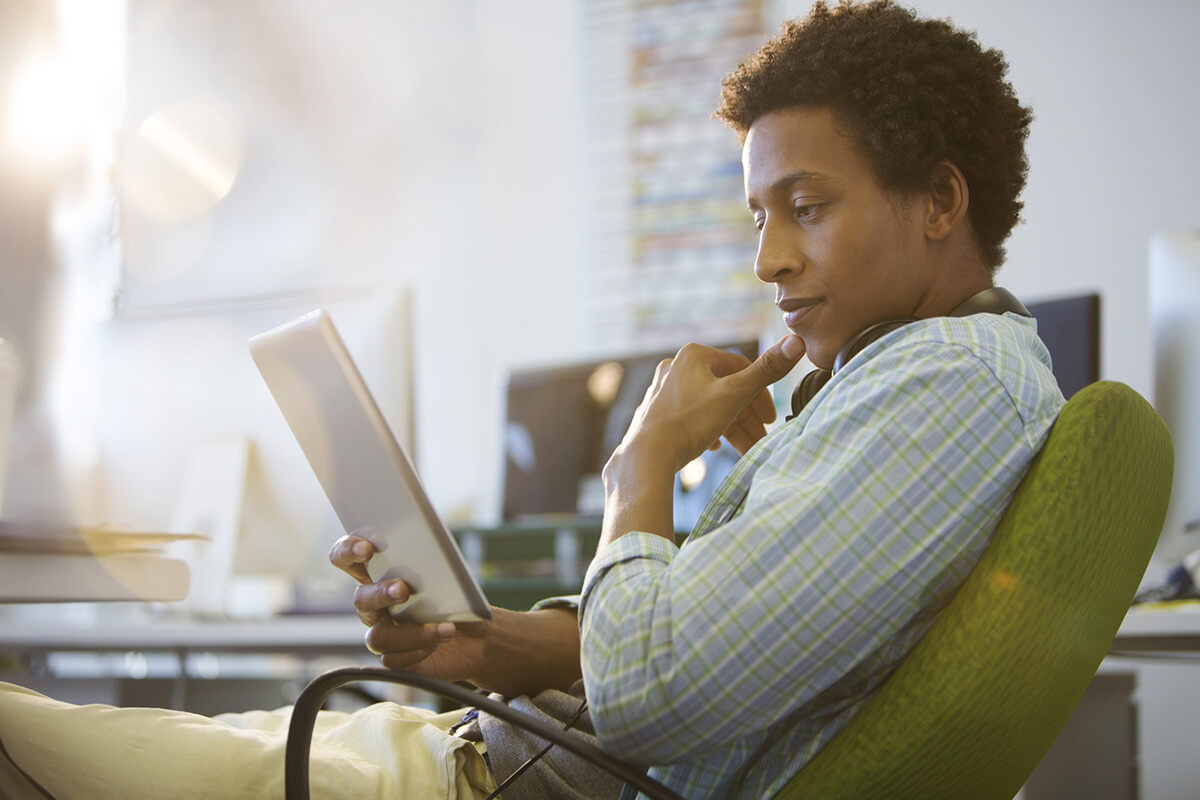 When purchasing office chairs, there's a lot to consider. Chances are, you have a team of people who are all different shapes and sizes—each with different responsibilities. Since your colleagues spend around eight hours of their day at the office, engaged in work, it's important to be sure they are able to work in comfort.
When you think about it, many people often spend more time at the office than they do at home. To keep your office mates happy, healthy, and able to put forth their best effort, it's important to consider chairs that are comfortable, adjustable to a wide range of body types, and that add a polished, professional feel to your place of business.
From the Boardroom to the Breakroom
When building a cohesive aesthetic that fits the mood of your office, it's important to purchase chairs that work for different parts of the office and aid in different functions. Here are a few helpful tips to keep in mind:
A chair for every purpose.

You wouldn't put a leather office chair in your office's cafeteria or dining area. Similarly, beanbag chairs would feel more at home in an office breakroom than they would in a formal room where presentations are made. When selecting chairs, think about the activities that will be conducted in each room of the office and choose accordingly.

Chairs to suit employees.

If employees have designated desks and workspaces, it's a worthwhile investment to buy comfortable chairs that can be appropriately adjusted for each person based on their height and/or any health concerns they may have. Additionally, you can also bring in an ergonomics educator to show them how to properly adjust chairs for their body type.

Less expensive chairs in common areas.

In areas where different employees may sit at any time and likely won't be sitting for any length of time, opt for a more basic, less expensive type of chair, such as a task chair. A task chair (sometimes known as a "steno chair") may or may not have arms and has a lower back, compared to high-backed executive chairs. In meeting areas that don't necessarily require people to sit for any length of time, these are a cost-effective alternative that frees up budget for seating for designated employees.

Chairs for guests.

Just as every home has its guest, so does every office. From clients who drop by for on-site meetings to managers and coworkers from neighboring branches, be sure to have ample seating that makes guests feel welcome. Whether you choose wood or metal, breathable mesh or textured upholstered fabrics, pick inviting chairs that make guests feel at home and work with the environment your visitors will be working or meeting in.

Don't be afraid of colour.

Many offices opt for neutral tones of black, grey, or brown when choosing office furniture. However, chairs are available in more colours, patterns and fabrics than ever for people who want to shake things up and add some cheer to their office. Bright colours in office furniture have been proven to increase productivity and reduce stress.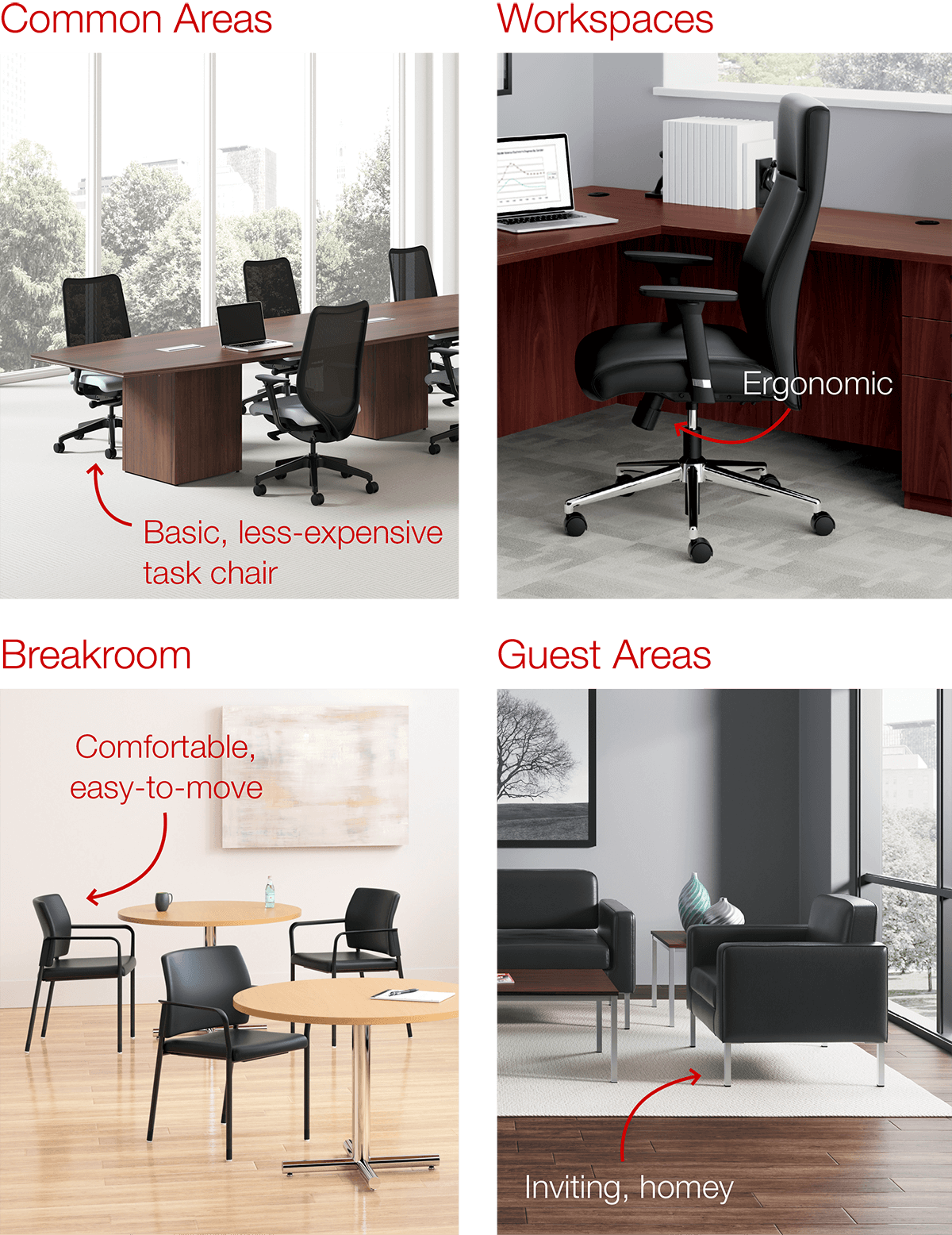 What to Look for in an Office Chair
There are hundreds of choices for office chairs, however, you can narrow the field by looking for chairs that adhere to good ergonomic principles. When shopping for an office chair, look for:
Good lumbar support.

Having a chair that supports and conforms to a person's lower back can help reduce back strain. Some chairs offer adjustable lumbar support which allows for greater customization over time.

Multi-tilt functionality.

A good office chair will allow for adjustments to tilt it forward or backward to combat back and neck pain.

Adjustable height.

Many chairs are equipped with a pneumatic cylinder that allows users to raise or lower it according to their height.

Adjustable seat depth.

Depending on your height and weight, an adjustable seat pan ensures that the seat will not press into the backs of the user's legs, causing discomfort.

Adjustable arms.

Arm rests can be moved up or down accordingly to encourage a more ergonomic posture.

Mobility.

Look for chairs that have a swivel base to help workers avoid having to reach too far in either direction and avoid further strain on their back and arms. Additionally, chairs that have wheels and casters are preferred. Make sure your chair's wheels work with the type of flooring your office has. Some chair wheels are better suited to carpeted flooring while others work better with hardwood or linoleum.

Breathable fabric.

When you sit in a chair for 40+ hours each week, it's important that the chair's fabric is comfortable. Breathable mesh chairs have become popular in recent years, alongside traditional leather chairs. Softer fabrics with generous padding are another terrific option.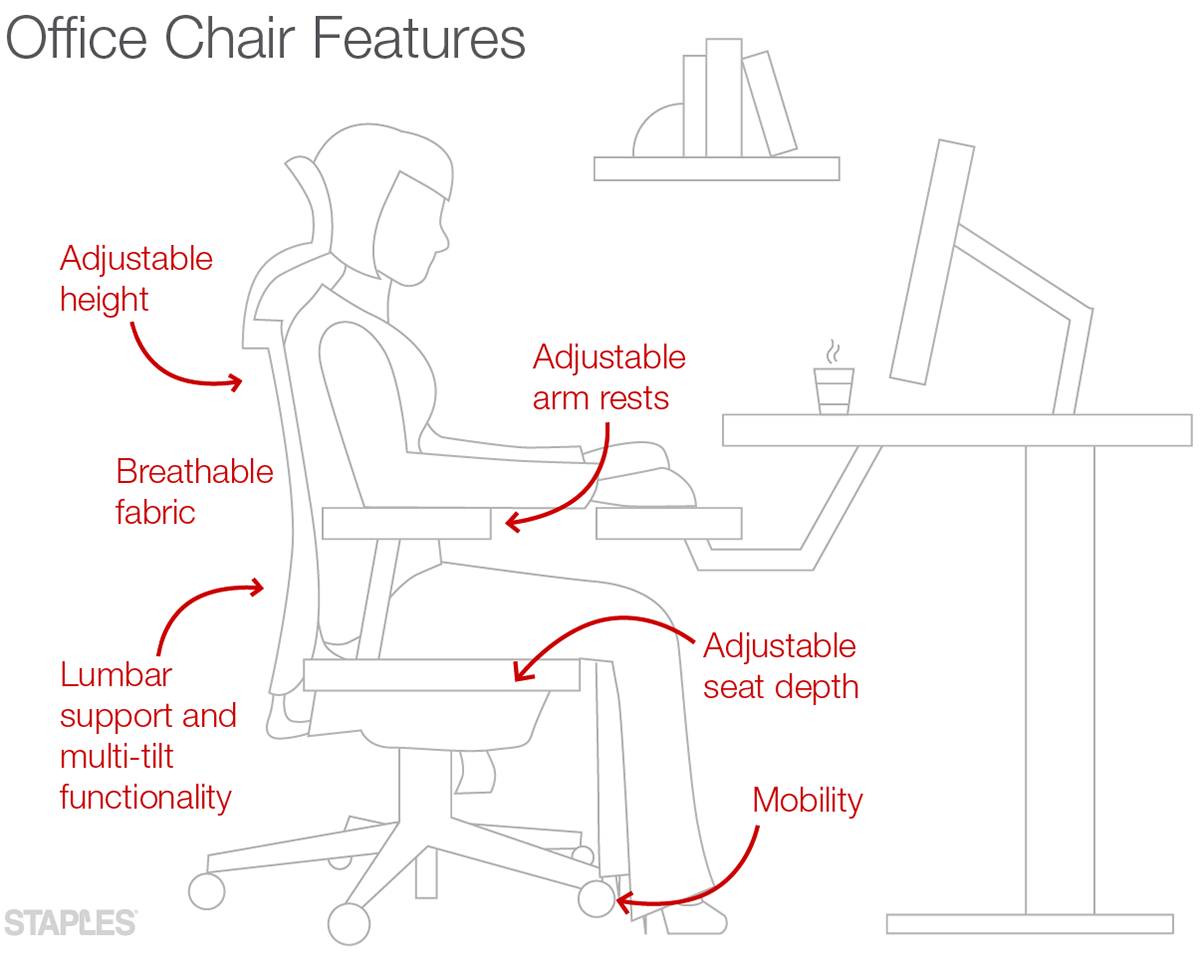 Finding the right chairs to fit the dynamic range of people and personalities in your office shouldn't be a daunting task. It can actually be fun as long as you're equipped with the information needed to make the best choices for everyone.