Chairs for Home Office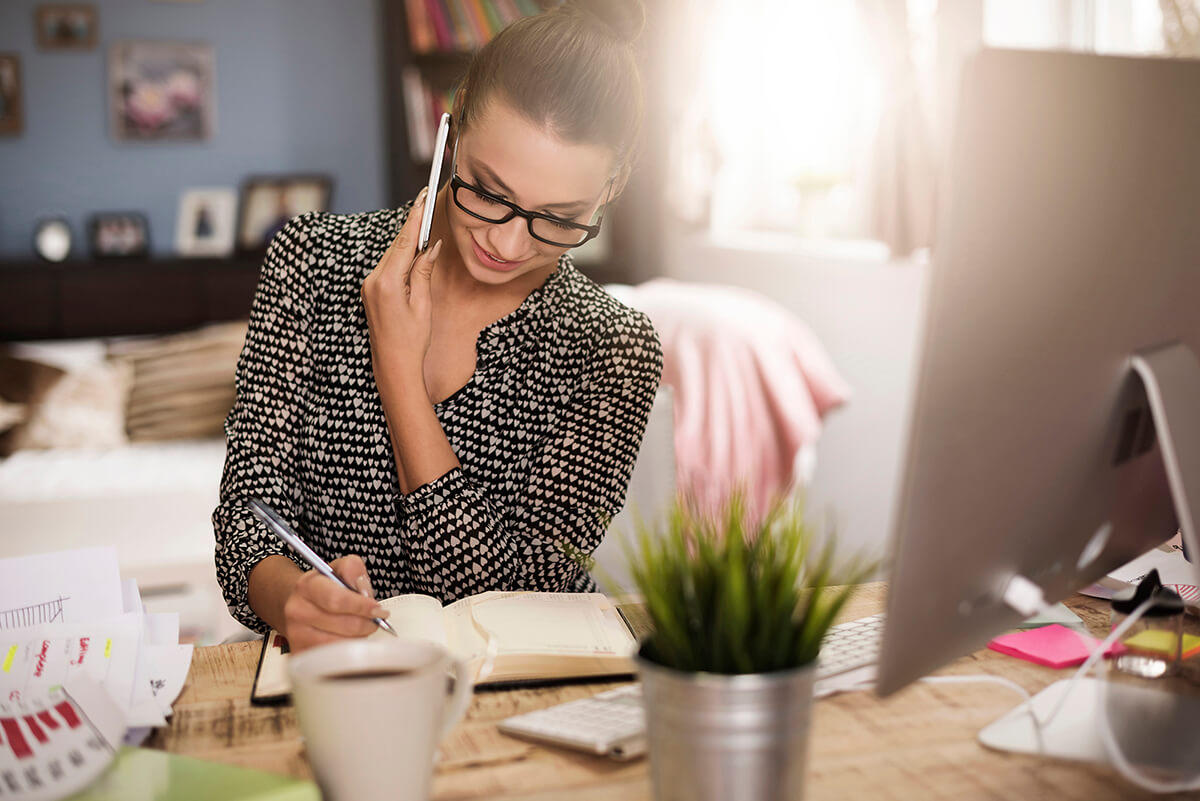 When you first make the commitment to work from home, it's easy for people to assume that you lounge around on a couch in your pajamas all day. And while that actually may be the reality of working from home for a select few, most people need to create an office environment at home in order to maximize their productivity.
So, how can you create the perfect home office space?
Lifestyle and design bloggers Jan Halvarson and Earl Einarson of Poppytalk suggest focusing on adequate storage when you are building out your home office. Whether you invest in bookshelves, filing cabinets or wall shelving, having an abundance of storage options can help you stay organized and tidy during the work day. For a creative twist, they recommend sorting "unattractive things into pretty patterned boxes so your office looks cohesive and somewhat orderly."
In addition to storage, designer extraordinaire Maria Killam recommends including several different sources of light in your overall design. "Aside from an overhead light, you will need task lighting and possibly cabinet lighting and even mood lighting," says Maria. "You can never have enough lamps with fabric shades for mood in any space, even an office. Invest in a little planning, make it bright and beautiful as you can, and make sure you will be comfortable."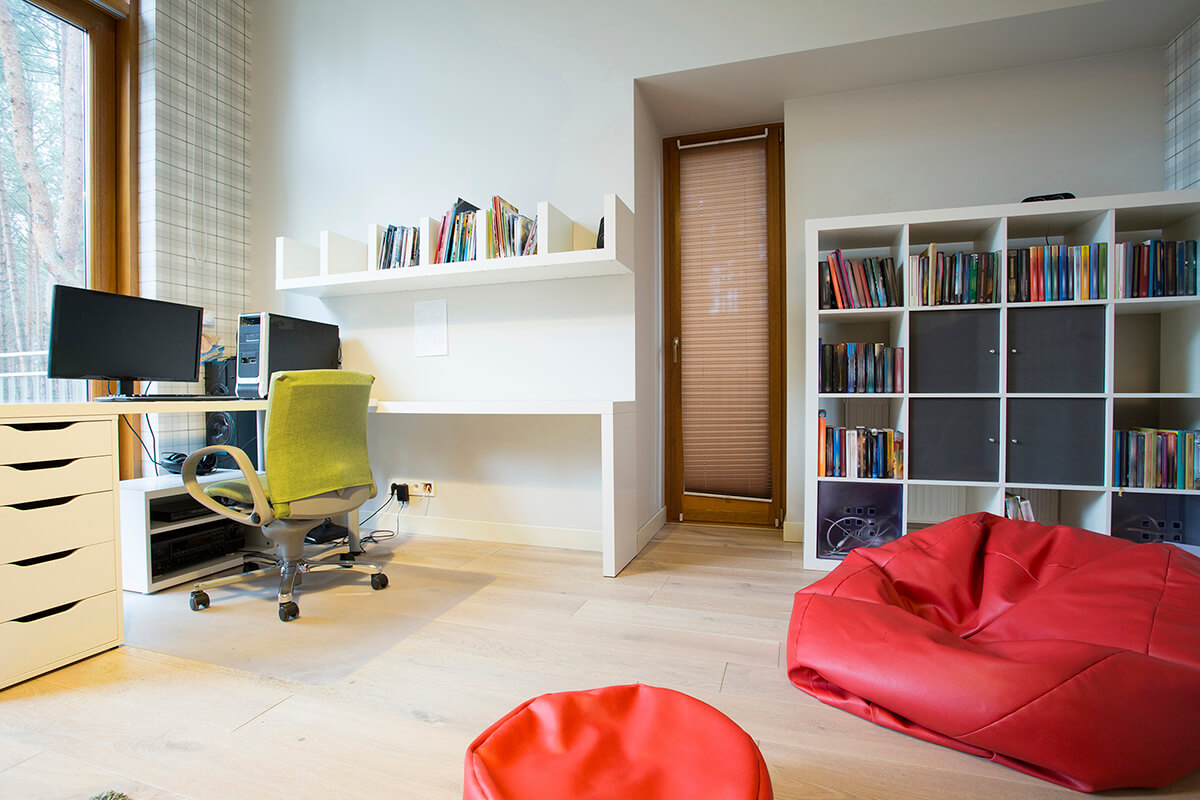 Home Sweet Office: Finding the Perfect Chair
Of course, no home office would be complete without the perfect chair. The search for the best desk chair for your home office can be overwhelming if you don't know what type of seating you are looking for. Here are some things to consider when buying office chairs for home:
Fabric and Colour.

The fabric and colour of a chair for a home office can play an important role in the overall feel of the home office design. Killam not only specializes in design, but is also a true colour expert, which means she knows about the importance of pairing and layering the right colours and tones to elicit different emotional responses in a room. For example, if you choose to paint your home office a bright and cheerful turquoise, a bulky black leather home office chair might not be the best match for the atmosphere you want to create. Instead, you might consider a smaller, more modern leather chair in white, like the Zuo Leatherette Admire Office Chair.

Ergonomics.

"Ergonomics" is used to describe the efficiency in your working environment. When it comes to furniture, look for pieces that follow an ergonomic checklist of features to help support your neck and back while you are working. This can help you avoid developing chronic pain. An ergonomic home office chair will have adjustable features so that you can "mould" the chair to fit your own body. Specifically, a great ergonomic home office chair will have adjustable height settings, adjustable back height settings, and deep pan angle adjustments.

Alternative Seating Solutions.

If it's challenging for you to sit in a chair for hours at a time, consider another seating option for your home office. A ball chair is designed to encourage great posture and improve your balance, all while engaging your core. Like a stable exercise ball, a ball chair is the ultimate when it comes to multitasking because you can get work done while you exercise! These chairs can be fun and unexpected choices for a home office, but should also be paired with a more traditional chair so you don't overuse muscles during an 8-hour work-from-home day.

Customization.

If you've gone out of your way to design a home office with a lot of personality, a regular office chair might not be for you. Halvarson and Einarson suggest that if you want a DIY project for your home office chairs, you could try adding custom cushions, knitting a cozy for the back of the chair or embroidering your initials on the chair to really make it your own.
Regardless of which type of chair you choose, you also need to think about the floor underneath your chair before getting straight to work. If your home office space has carpeting, a vinyl floor mat is a must for office chairs that have wheels. A chairmat will allow you to glide more effortlessly around your desk area. A vinyl floor mat could also come in handy if you have hardwood floors by serving as a protective film that would prevent the wood from getting scratched.
The operative word in "home office" is "home." It's a part of your home and should feel that way. Decorate it in such a way that reflects your personality and allows you to find pride in your work and joy within your home.