Best Executive and Manager Chairs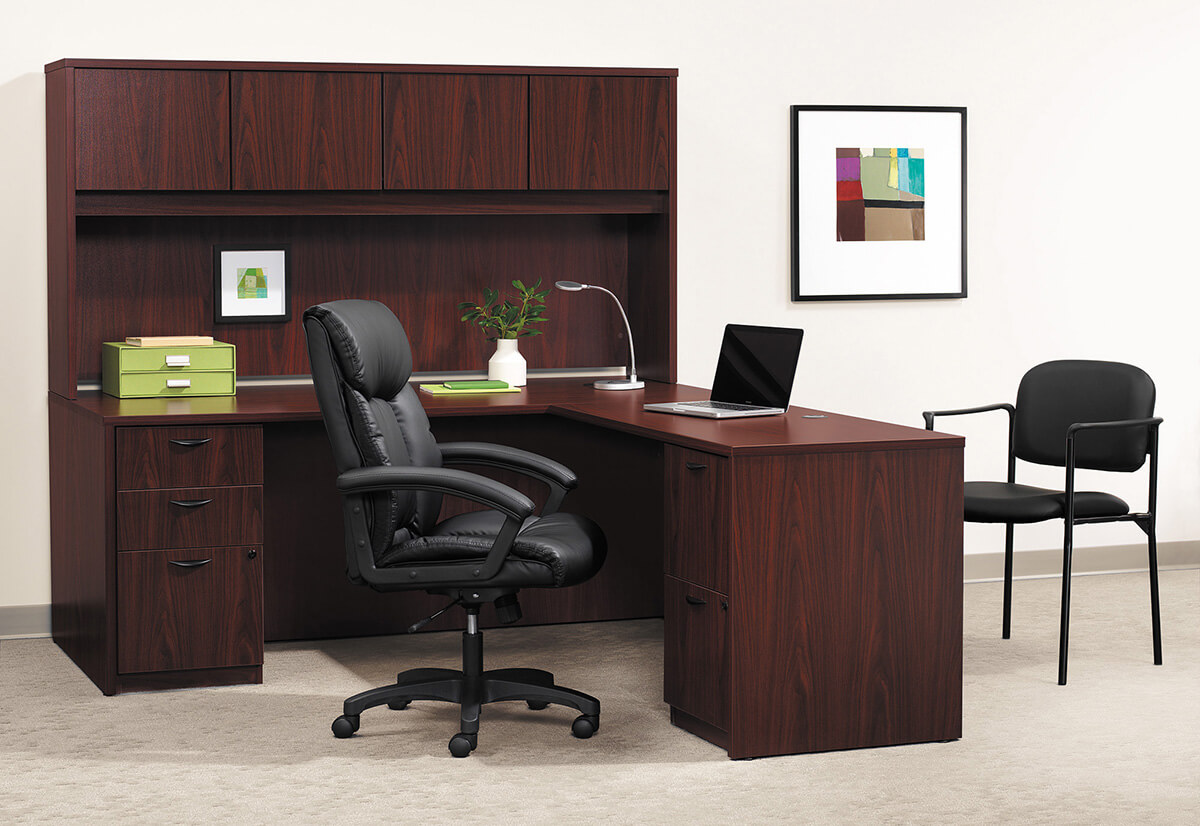 Whether you're an entrepreneur who launched their own business or an employee who worked their way to the top, once you are a manager or executive you are not merely blending into the background at the office. People look to their managers for inspiration and view them as role models, so it is important to set a professional tone for those who work for you. You can accomplish that by paying attention to how you present yourself with your wardrobe choices and with the way in which you decorate your office.
While you may not always be able to have a say in what type of desk you have in your office, you will usually have the chance to pick out a great chair. Choosing an executive office chair will say a great deal about who you are and also be able to ergonomically support your body throughout long work days.
All chairs are not created equal, especially when it comes to an executive chair (sometimes called a manager chair). It can be easy to get lost during the research process unless you have some guidance. Below are the essentials that you should be looking for when it comes to an executive desk chair:
Material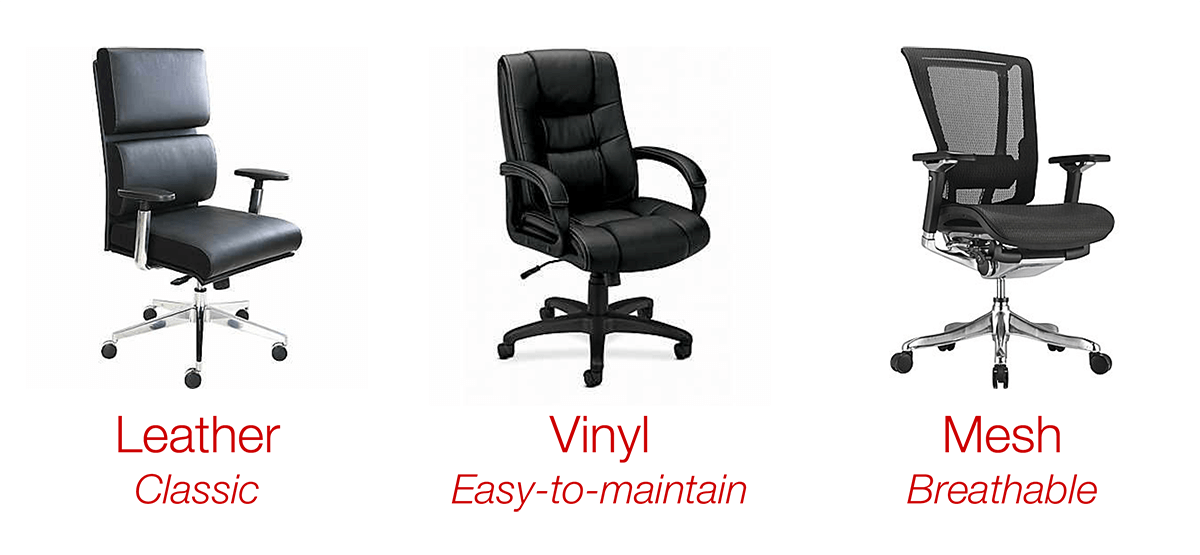 Many assumptions can be made about executive office chairs, including the fact that they must be made of leather. But there are a lot of options on the market today and it's best to know which type of material you are most comfortable with before making a purchase. While leather is sleek and does have an implicit air of authority, a leather executive office chair requires regular care and maintenance. Although it is a sturdy fabric, leather must be kept clean, supple, and well-oiled so your chair doesn't appear old and tattered.
Vinyl executive chairs have the same look as leather chairs but are more easily cleaned and maintained. A vinyl manager's chair can also be much more affordable than a leather manager's chair and can even have the added bonus of coming with an antibacterial or antimicrobial coating, depending on the manufacturer.
Mesh is becoming an increasingly popular choice for executive chairs because it is more breathable and allows more air to flow between your body and the chair. By creating less insulation for heat and having the ability to mould more easily to your body, mesh chairs encourage circulation and allow for longer stretches of time to pass before the user begins to feel uncomfortable.
Colour
The kind of office you work in will determine the colour choices that you can get away with when it comes to picking out the best executive chair for you. If you work in a conservative office environment, you will likely only stick with the basics—black, brown, white, cream, and possibly a very deep burgundy. These neutral colours are professional looking and classic. It's really hard to go wrong with one of these choices.
Because task chairs are used by a wide variety of people, they're commonly found in shared employee spaces and workstations. Because they easily slide under a desk and are often relatively inexpensive, they are a great choice for students and can often be found in dorm rooms, student computer facilities, or libraries.
If you work in a more business casual environment, however, you can get away with injecting a little more of your personality into your chair colour. With that in mind, many manufacturers are now making executive chairs with a pop of colour. Ranging from a hint of colour on the seat cushion, to completely embracing colour all over, the most popular choices are blue, green and red.
Comfort
No matter how regal your executive desk chair is, if it's not ergonomic and comfortable, you are putting both your health and your productivity at risk. Many manufacturers now build chairs with ergonomics in mind, but here are the features of a great chair that should be non-negotiable:
Adjustable height.

The optimal height for your chair should allow your feet to rest firmly on the floor, creating a 90 degree angle with your knees, ankles and hips. This will help keep the blood flowing properly through your lower half and prevent "pins and needles" from occurring throughout the day.

Adjustable backrest.

The easiest way to develop chronic back pain is by sitting in a chair that doesn't provide you with the proper amount of support. Being able to adjust the backrest to your body will enable you to sit with proper posture for your upper back and shoulders, while also giving you lumbar support for your lower back.

Adjustable arm rests.

Having the ability to adjust the armrests of your manager's chair will help you move between different tasks without putting any added stress on your body. Whether you are typing on your computer or leading a performance review, being able to adjust your arms accordingly will help to keep you focused on your task rather than on the aches and pains in your body.
When you are an executive or a manager you have a lot of added responsibility to your workload. The right chair will not only boost your productivity levels, but will also be an object of envy that others in your office can work harder to aspire to.