Office Chairs for Small Adults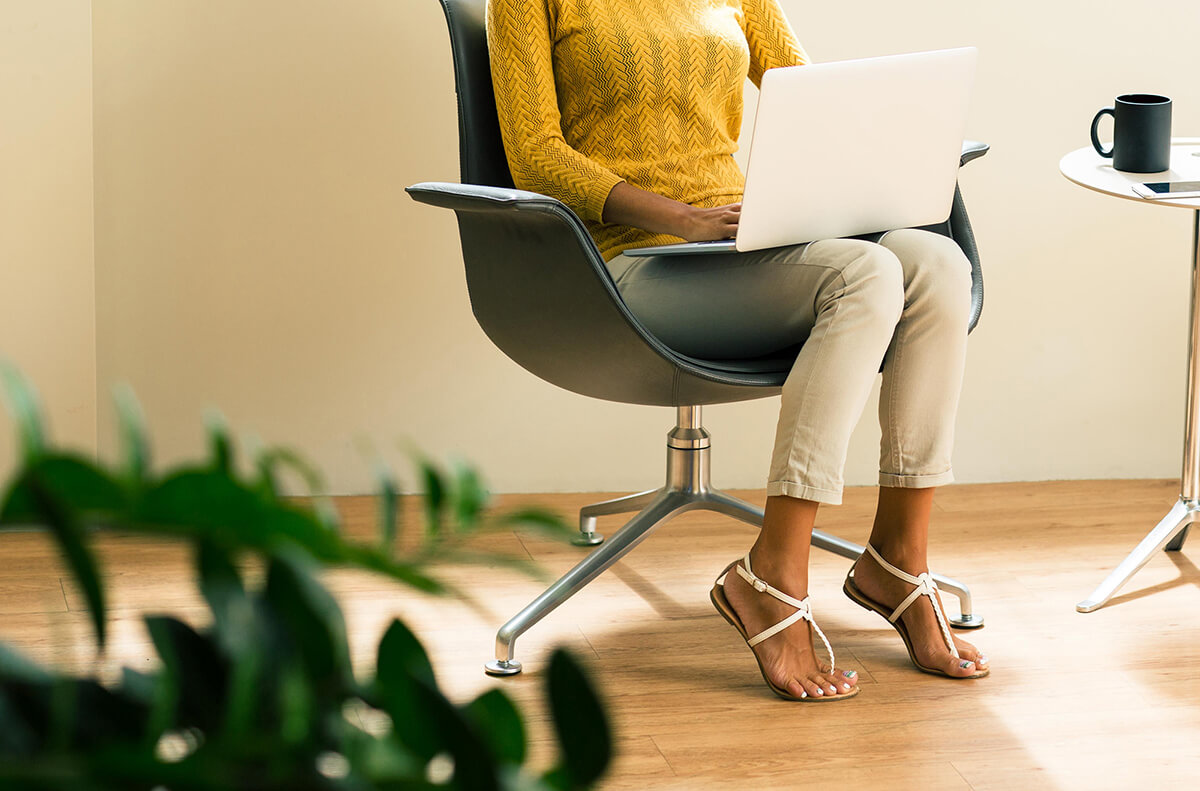 According to height charts put together for Canadian males and females, the average Canadian male is just shy of 5'9" and the average Canadian female is 5'3". There are many people out there who are both above and below these averages, yet, as with many things in life, most commercialized products are designed for the "average" person. When you are short, however, choosing an office chair designed for an average-sized person could be detrimental to your health. So, what are the best office chairs for short people?
Understanding Ergonomics
When it comes to office chairs, taking ergonomics into account is important for maintaining your health. Ergonomically designed chairs can help reduce chronic aches and pains that are often associated with sitting at a desk every day, by taking the stress off certain areas of your body. An ergonomic office chair for short people would ensure that your feet always comfortably touch the ground while you work and that your posture is supported by the back of the chair. These might seem like insignificant tweaks to your positioning, but being out of alignment can cause serious damage to your body over time.
What To Look For
So how do you know if you are choosing the right chair? Nick McElhiney of Colorado-based ergonomics education and consulting firm, Ergonomic Evolution, suggests that shorter people should focus on adjustability. There are several different adjustable components to consider when choosing an office chair, according to McElhiney: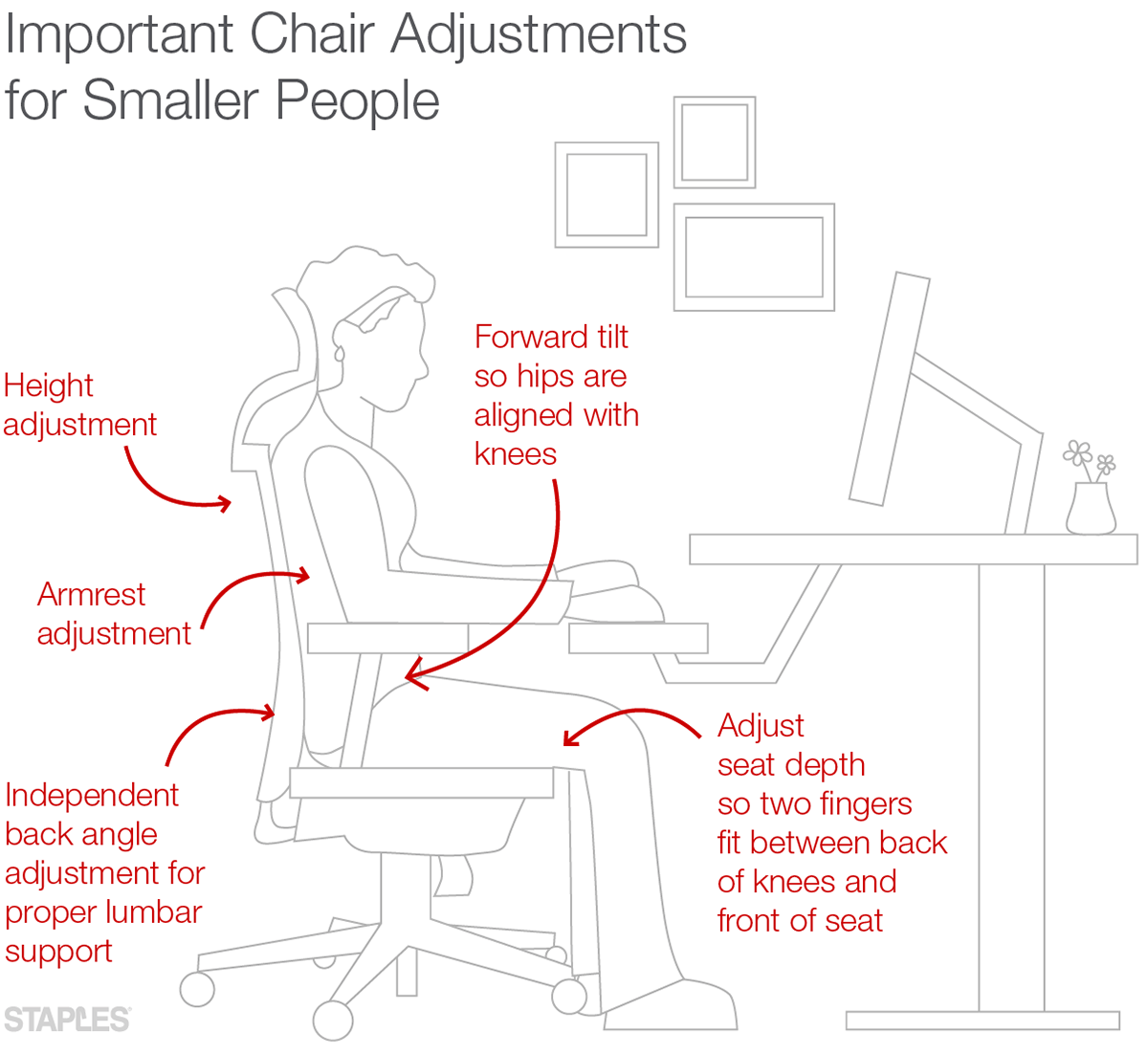 Height adjustment.

A great office chair should have height adjustment capabilities, which really works for people of all shapes and sizes, but especially benefits someone with a smaller frame. Being able to adjust the height of your chair is the first line of defense against developing chronic pain while seated at your desk.

A forward tilt.

The ideal office chairs for short adults should have the ability for the seat tilt forward, so that you are not sitting on the edge of the chair or "perching." To get the right ergonomic benefit, it's necessary to position yourself in a chair so that the hips are aligned with the knees, without putting pressure on the lower back.

Independent seat pan adjustment.

Your seat should allow for about two fingers to fit comfortably between the backs of your knees and the front of the seat. Not all chairs are created equally, so having the ability to adjust the seat depth can have a big impact on your comfort level, especially when you are short.

An independent back angle.

Having the ability to adjust the backrest angle while seated and then lock it into the proper position based on your height allows you to customize your lumbar support to your own individual specifications. The lumbar spine curves inwards, so sitting for long periods of time without supporting it can cause you to slouch. This causes strain in the lower back.
Choosing The Right Chair
With so many chairs available on the market today, it can be overwhelming to start the process of choosing a new one. Linda Miller of EWI Works, an occupational ergonomics company, suggests purchasing a chair in-person, if possible, to see if it is a good fit. If you can make it into the store, ask the sales associate to show you specific chairs based on your size and shape. If the chair you select is not the right fit for you, take advantage of Staples' 30-day return policy.
If you plan to purchase an office chair for a small person online, Miller suggests making sure that you closely look at its features. It should have:
An adjustable lumbar support
Sliding seat pan adjustment
Armrests that adjust for both height and width
Adjustable seat pan height and angle
Proportionate seat cushion size
All of these components make for a good ergonomic chair to ensure proper fit for a short person, as well as a person of any height.
Whether buying in-store or online, Miller recommends inquiring about the return policy to make sure that you won't get stuck with an expensive, uncomfortable chair.