Best Gaming Chair Guide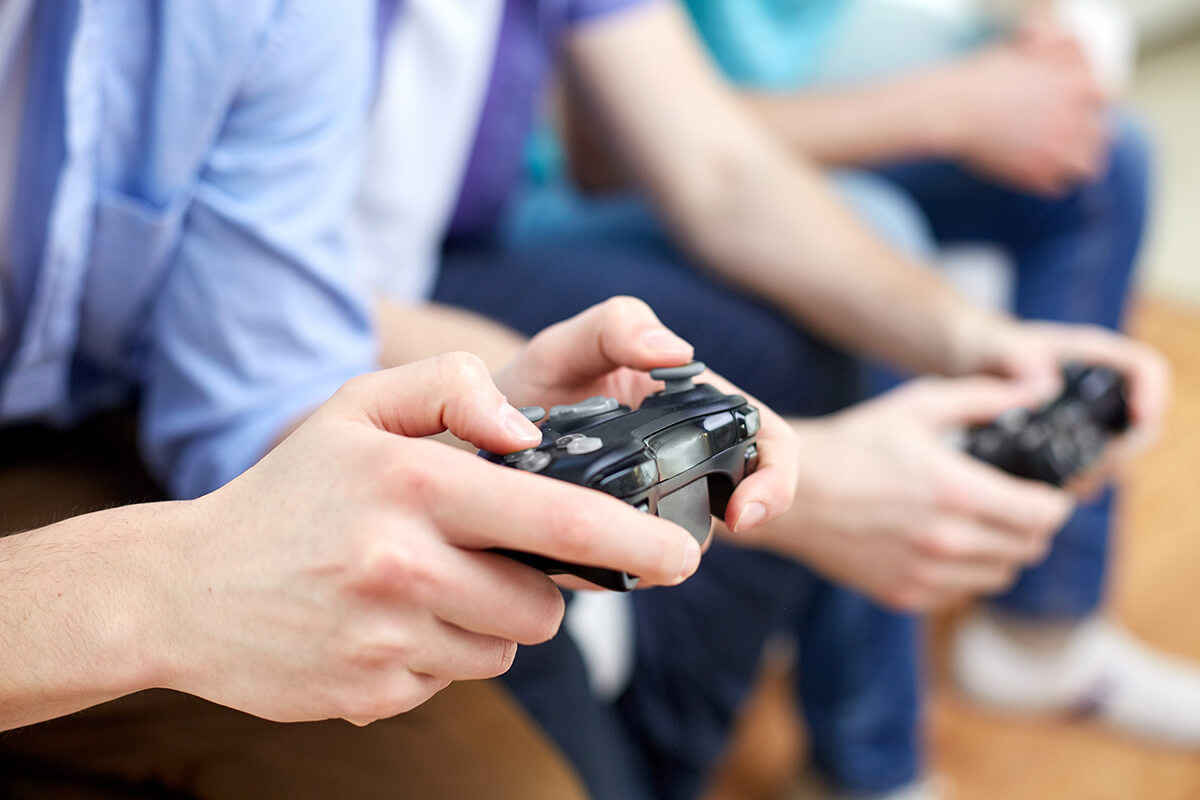 Playing video games is a great way to unwind, get caught up in a compelling story, or just engage in some spirited button-mashing to blow off steam. As important as your gaming console and controller may be, having the right gaming chair can help make the experience that much more relaxing and rewarding.
Some gamers enjoy playing PC games on a fully-loaded desktop gaming rig. Others prefer to sit in their living room or in front of a console attached to a big screen TV. One thing all types of gamers have in common is that they play for extended periods of time. "Sitting for long periods of time is not ideal for the human body," said Brent Hale of Elite Gaming Computers. "A comfortable chair that provides ample lumbar support is just as important—if not more important—for a gamer to invest in than a high-end computer, keyboard, and mouse."
Choosing the Best Gaming Chair: Comfort is Key
While a chair with unique features (more on this later) can enhance the gaming experience, ultimately, comfort is often the deciding factor for gamers in search of a quality chair.
"Investing in a good gaming chair will allow you to sit longer, which, in turn will allow you to play longer," mentioned Brent Hale. "With a high-quality chair, you won't be as sore, stiff, and cramped after extended gaming sessions. And, the better the chair, the more likely you will be to avoid acquiring back-related injuries that can come from sitting in a subpar chair."
Echoing many of Hale's concerns, a study published in the European Spine Journal studied young gamers and those who played video games for more than two hours per day. The children who played video games had a greater instance of lower back pain than those who just watched television.
When playing games for hours on end, Jones explained that, "your back will take the brunt of your hours-long gaming sessions, as well as your neck. Over time, you'll begin to notice just how strained your body will start to become."
Many gamers are often "on the edge of their seats" and leaning forward when playing games. Most people are more relaxed and in a reclined position when watching television. The right gaming chair can help, as can making a concerted effort to correct your posture when tilting forward in the heat of an on-screen battle or avoiding slouching in your seat when playing a leisurely game of Legend of Zelda.
Tip: Look for a gaming chair that has adjustable height and tilt features. Most gaming chairs have this functionality built-in, but try custom settings for yourself to be sure your chair will help you withstand a marathon gaming session.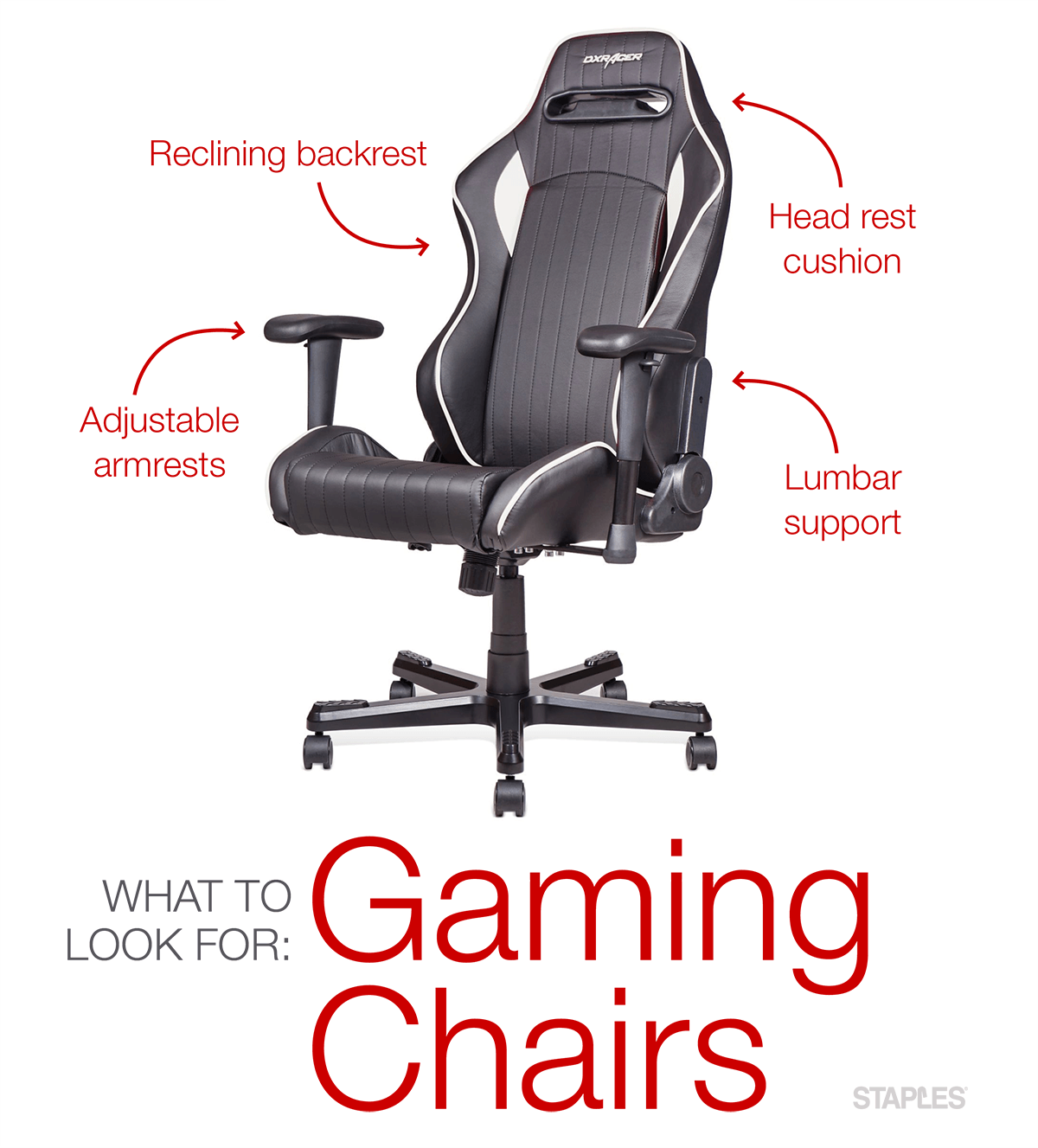 What Makes Gaming Chairs Different?
For starters, many gaming chairs come equipped with a number of features you wouldn't find in your average computer chair or even living room reclining chair. Some of these pieces of furniture are a unique hybrid of recliner and stereo system.
"Some gaming chairs come with inner speakers, which adds to the overall audio experience," notes Elton Jones, Video Game News Editor at Heavy.com. "For gamers who really want to feel the immersion of their games, there are even gaming chairs with vibration features."
While a gaming chair that's comfortable and provides ample support for your back and neck is the most important feature, there are some optional features that may appeal to gamers:
For the audiophile:

Look for a gaming chair with built-in speakers. Several gaming chairs have speakers embedded in their headrest or body of the chair itself. Many have wired input and output jack systems, but a few are wireless. If you're a music lover as well as a gamer, this type of chair can offer you a great place to relax and listen to your music collection, too.

For the gamer short on space:

Some gaming chairs have built-in storage for games, controllers, and other peripherals. Other gaming chairs can also convert into storage ottomans, which are a handy way to keep your video game collection concealed and neatly tucked away if you don't have a lot of extra room.

For the "relaxed rocker":

Even if you're not playing video games, some gaming chairs are styled like high-tech rocking chairs. A gaming rocker chair is a great way to relax and even offers some of its own health benefits, such as reducing back pain and even improved muscle tone.
When searching for the ultimate gaming chair, keep some of these simple tips in mind so you can stay in the game longer and get the most from your sessions.