Navigate to Top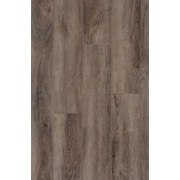 Aquawood Muskoka Rosseau, 21.96 Sq. Ft. (MR06)
Item: SS7705104
Suitable for any room in the house - it has your back through leaking dishwashers, clumsy kids, overflowing laundry machines, excitable dogs, and whatever other wet messes life can throw at you.
Made of an innovative waterproof material and features a high-quality core material and top layer to ensure the beautiful realism of every AquaWood plank is preserved.
Made from a newly developed Stone Composite material which allows Beckham Brothers to offer a full No Rip,No Tear, No Gouge warranty on the floor.