Navigate to Top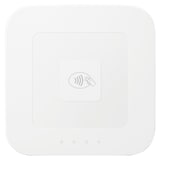 Square Contactless and Chip Reader
Item : 2824263
Contactless (NFC) payments take just seconds - customers simply hold their card or device near the reader to trigger payment.
Insert chip credit cards into the reader and leave in place for the duration of the sale.
Pay 2.65% per transaction for Visa, MasterCard and American Express credit cards - no surprise fees. Accept INTERAC Flash® 10 cent per transaction. Take contactless debit cards and devices with INTERAC Flash® for transactions under $100.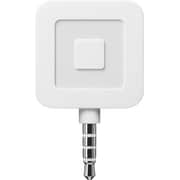 Square Card Reader
Item : 168638
Easy Setup—Download the free Square Point of Sale app and link your bank account. No setup fees or long-term contracts. You'll be accepting payments right on your smartphone or iPad in minutes
Receive $10 instantly when you activate your Square account
Get Paid Fast—Funds from swiped payments are deposited directly into your bank account within 1-2 business days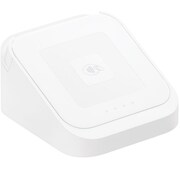 Square Dock for Square Reader
Item : 2824264
Connect a docked reader wirelessly to a supported iOS or Android device or plug the dock into Square Stand.
The dock gives your reader a prominent place on your counter - inviting customers to pay with INTERAC Flash®, Apple Pay, Android Pay and other contactless payments.
Plug the dock's USB cable into your Square Stand or a USB wall charger to keep your reader charged.