Navigate to Top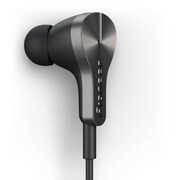 Pioneer Rayz Plus Smart Noise Cancelling In-Ear Headphones with Microphone
Item: SS7607279
Lower current consumption than any other Lightning earphone. No batteries or charging required
Rayz adapts its noise cancelling to your ear and the world around you, so you can focus on the things you want
Lets in just enough ambient sound through your noise cancelling, for greater awareness of your environment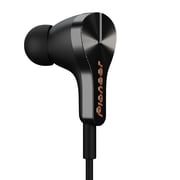 Pioneer Rayz Lightning-Powered Noise-Cancelling Earphones
Item: SS7730273
Lightning-Powered- Lower current consumption than any other Lightning earphone. No batteries or charging required.
Smart Noise Cancelling - Rayz adapts its noise cancelling to your ear and the world around you, so you can focus on the things you want.
HearThru Mode - Lets in just enough ambient sound through your noise cancelling, for greater awareness of your environment.