Navigate to Top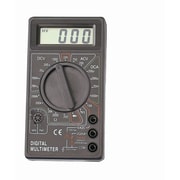 HVTools Digital Multimeter, 7" x 4" x 2", Black
Item : 1908801
The HV Tools Digital Multimeter is a practical tool for electrician use.
It is easy to operate and the readings indicated directly on the screen
It can be use to overhaul all kinds of circuit boards.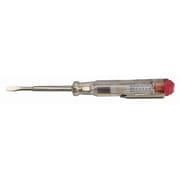 HVTools Electronic Tester Pen, 9" x 6" x 2", Silver
Item : 1908807
HV Tools Electronic Tester Pen is great for use in confined areas with one hand
Pen shaped Tester is portable for carry in your pocket
It is suitable for home, shop, garage, automotive, motorcycles, boats.