Navigate to Top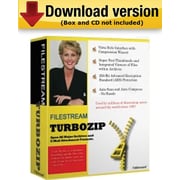 FileStream TurboZIP for Windows (1-User) [Download]
Item : 1688554
Language: English only
TurboZIP opens almost all major archive and E-mail attachment formats, including ZIP, Java Archive JAR, CAB, LHA (lzh) archives, Disk Image (iso), Windows Installer (msi) -
Microsoft HTML Help (chm), Microsoft Office 2007 XML Zip container, Self-Extracting files (exe), Unix Z archives (gz, taz, tgz, z), UNIX TAR archives, Disk Image (iso), Windows Installer (msi) -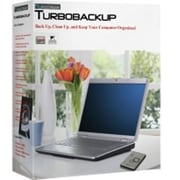 FileStream TurboBackup for Windows (1 User) [Download]
Item : 1688440
Language: English only
This new release 8.0 addresses the challenges many users face with using new technologies, such as USB Flash Drive -
Blu-ray and HD DVD, Laptop, Remote Backup, all those iTunes, Pictures, Videos, BlackBerry, and with Windows Vista.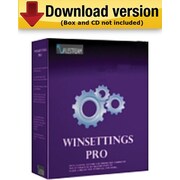 FileStream WinSettings Pro for Windows (1-User) [Download]
Item : 1688843
Language: English only
Ensure privacy and security protection, maintain your computer's for peak performance and reliability, WinSettings Pro is a Windows System Utility Program.
It takes registry and system snapshot, repairs and maintains your Windows, optimizes your PC, and protects your online privacy and security.