Navigate to Top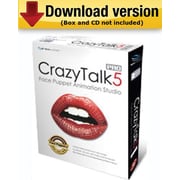 CrazyTalk5 Standard for Windows (1-User)
Item: SS4154826
Language: English only
Your photo can say anything while animating through the emotion wizard and timeline enabling your virtual actor to puppet with personality.
Share CrazyTalk 5 movies as standard video, HD, or optimized web video using YouTube or Flash enabled export.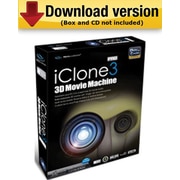 iClone3 Standard for Windows (1-User)
Item: SS4154780
Language: English only
Build scenes with actor - interactive props, elaborate architecture and natural environmental elements including sky, terrain, water and atmosphere.
Film iClone animation in real - time with advanced live actor puppeteering and vehicle piloting powered by keyboard hotkeys (W,S,A,D) and game - like mouse look control.